POLYESTER TIE DOWN CARGO STRAP ASSEMBLIES
» Our ratchet straps are designed to handle most types of flatbed tie-down requirements.
» Special length fixed ends are available as a special order.
» All ratchet straps are labeled with their working load limit to meet DOT regulations, WSTDA, CHP and North American Cargo Securement Standards.
» Straps are stenciled with the customized name and logo.
Strap Width
Strap Length
Working Load Limit
2 inch
27 feet
3,335 lbs
2 inch
30 feet
3,335 lbs
3 inch
27 feet
5,400 lbs
3 inch
30 feet
5,400 lbs
4 inch
27 feet
6,670 lbs
4 inch
30 feet
6,670 lbs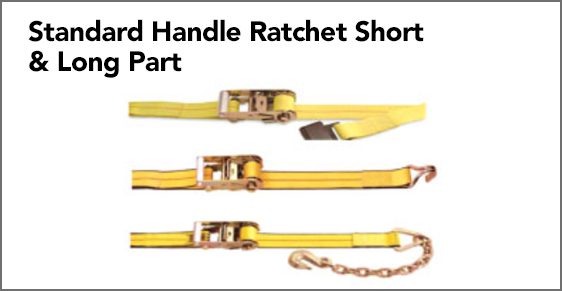 Strap Width
Strap Length
Working Load Limit
2 inch
27 feet
3,335 lbs
2 inch
30 feet
3,335 lbs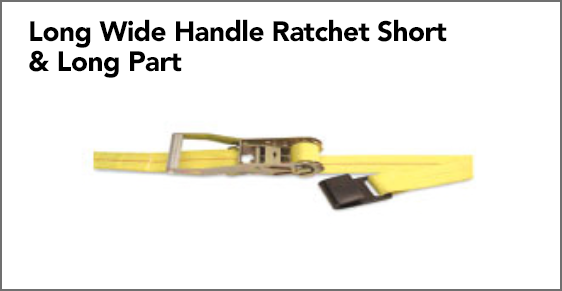 Strap Width
Strap Length
Working Load Limit
2 inch
27 feet
3,335 lbs
2 inch
30 feet
3,335 lbs
3 inch
27 feet
5,400 lbs
3 inch
30 feet
5,400 lbs
4 inch
27 feet
6,670 lbs
4 inch
30 feet
6,670 lbs